Hey everyone-
Users
Veles
&
dammitmanxl
have stumbled upon a couple articles related to the future of Aion and reading through, they seem legit enough (as legit as a rumor can be) to repost for you all.
I'd like to remind everyone that until any official word comes out, these are to be considered rumors and speculation.


From www.mmosite.com
In 2009, Aion caught nearly every player's eyes with its launch in West, and we know NCsoft will keep on heating this game in 2010 with two expansion -
Aion 2.0
& Aion 3.0. Suppose both two updates can achieve success in world wide, Aion would be another long-live MMOG of NCsoft after Lineage and Lineage II.
According to Aion Korea site, V2.0 will come out in
February, 2010
. We can already see V2.0 becomes the major topic on Korean Aion forum. However we have not get any English news about Aion 2.0 yet. So this update may probably come to Korea
test server
at first as usual.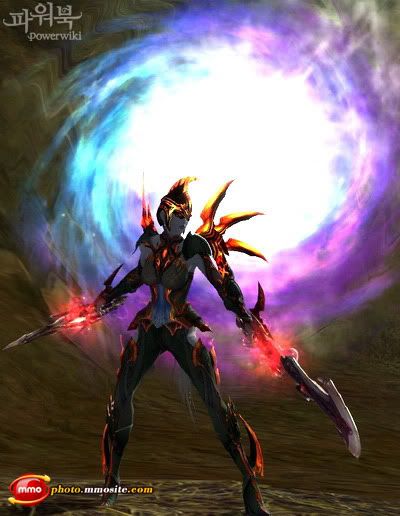 Early today Ben posted a piece of unofficial message which reveals the content of Aion 2.0 on our forum. It said that Aion 2.0 will raise the level cap to level 55, add new dungeons and items and improve the game graphic.
(Here is that message:)
Are you expecting the new expansion of Aion? Recently in Taiwan, someone just revealed some latest update contents about Aion 2.0 (Now we are playing Aion 1.5)
The following are the details (they seems reasonable and possible to come in the next expansion)
Level Cap will be lvl 55;
Talent System (New): From lvl50, players can get one point per level;
New weapons and corresponding skills, each class will have about 3 new skills;
New Guild Skill for Guild Leader only;
New Maps for Elyos and Asmodians;
New Abyss map on the ground;
New lvl 60 Manastone;
New Instance: Alatr in the Water(Translated from Chinese)
New 24 people Guild Raid

So what do you think? The good? The bad?
Personally, I am most excited about the promise of legion activities. A Brigade General only skill (Perhaps a summon legion type skill to call for immediate reinforcements?), 24-man legion raids- all good things, in my opinion. Hopefully the legion menu/options get a bit of a vamp as well. Heck, maybe we'll actually be able to acquire the legion rewards that are already in the game.
(
Legion Reward
|
Legion Reward
|
Legion Reward
)
I'm not sure how I feel about a level cap increase, but I do suppose that a sense of progression must always be kept. Hopefully with these new zones and instances come many, many new quests to aid the 50-55 progression.
The Talent system could be interesting, though one has to wonder how it would differ from the Stigma system, which is essentially Aion's "Talent" system to begin with.
Adding higher manastones has been in the works since the manastone level changes a while back. You can look at any high-level weapon in the game and notice that the level of stone you can socket does not end at 50, though the current manastones in-game do. But with that, what can we expect to see? Attack +6? Crit +18?
Lots to discuss here, so don't let my ramblings hold you up!
This post has been edited by Knite: 02 February 2010 - 10:30 AM