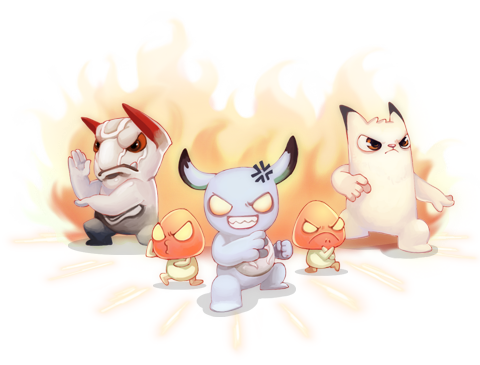 Quoted directly from the
thread on Gameforge's official Aion forums
, a new rifting system is being proposed. Make sure to head over to their site and vote for or against the new system. Details about the system follow below. The new system will be tested for a month if enough people vote for it.
Quote
[Event] Invader & Vindicator
The current system gives both factions a Rift Buff for one week. The subsequent week grants no Rift Buff to any faction.
The new system "Invader and Vindicator" offers the Rift Buff to only one faction per week, while the other faction is unprotected. This status will be switched every 7 days.
What does it mean in detail?
The week, in which your faction has no active Rift Buff, you are the vindicator/defender. During this time, it is your task to defend your homeland and your people from attacking enemies.
If the Rift Buff is active for your faction however, you are the invader/attacker because the opposing faction is without protection. Take revenge and force the defenders/vindicators of the opposing faction to surrender on their very homeland.
Which advantages does this system have?
The past has shown that the current system cannot entirely satisfy PvE and PvP players. With the new variation, we want to cope with both sides to provide an enjoyable gaming experience.
You are a PvP player? Fight for the future of your faction daily – either as Invader or Vindicator.
You are PvE player? Enjoy the week of an active Rift Buff to complete quests without being disturbed. If the Rift buff is not activated, your allied vindicators will defend you from invaders of the opposing faction.
How does the event work if the new system will be elected?
If majority of the players are in favour of the new system, there will be one event for one month (4 switches) to play as "Invader and Vindicator".
We will collect your experience and your evaluation afterwards again to polish this feature.
Cheers,
Nobody