As announced on the NA Official Forums, the Spoils of War Event is happening on NA Aion. The important parts of the event (
copied from the forum
below for your convenience) is that it allows players to receive medals, relics, manastones, and boost packs. The event is during a 3 hr period (8pm and 12am central time) each day. If you are going to afk during the event, please consider doing it in your own house as opposed to a major city. As noted on the forums, if you kill all the bosses in one run, you will need to run about 12 times to get enough kills for the 20x reward. Each boss counts towards your total.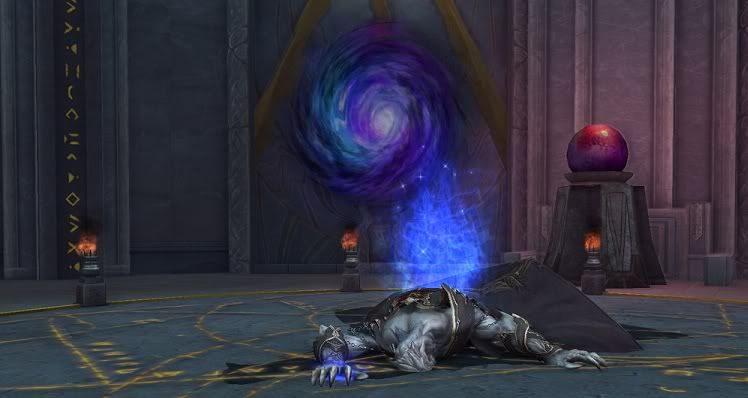 Spoils of War Event
The fragile truce between the Elyos and Asmodians has broken. Temporary allies once again fight as bitter enemies even as they press deeper into Tiamaranta. Supplies run low as this three-way war stretches on; and amidst it all, a dragon lord seeks to unleash a terrifying power. Each faction stands to reap the rewards of battle, but only the victor can claim The Spoils of War!
Prepare yourselves for an epic two-week event to keep your side's army fighting, stop a sinister Balaur plot, and be rewarded with AP, Medals, Manastones, boosts, and enchantment stones! From June 6 to June 20, participate in The Spoils of War and you can receive a Daeva's share of loot!
Provisioning the Front Line
With food supplies dwindling, all Daevas are called upon to make their rations last. The Master Chef has found a way to double the rations produced by combining Tasty Grains with Golden Aether, but he needs you to collect these ingredients!
While logged in, players will receive one [Event] Tasty Grain every thirty minutes. Between 8pm and 12am Central each day of the event, monsters in Eltnen, Heiron, Inggison, Morheim, Beluslan, Gelkmoros, Sarpan, Timaranta, Silentera Canyon, and the Abyss have a (good!)chance to drop [Event] Golden Aether. Combine these two items to produce an [Event] Ration Pack. Turn in the Combat Rations from these packs to receive Gold, Platinum, or Mithril Medals, Manastones, Boost Packs, or even level 90-110 enchantment stones!
Besh Temple Blitz
Level 55 and up
Sensing an opportunity as the Daevas are starving and at each other's throats, Tiamat calls upon Isbariya the Resolute to craft a Scepter with the power to control life and death--a weapon that could not only raise the dead Balaur within Beshmundir Temple, but bring about permanent death to the immortal Daevas. You must infiltrate Beshmundir Temple and stop those who seek to use the Scepter:
Macunbello, who is in charge of collecting the dead Balaur souls for resurrection.

Ahbana the Wicked, who is studying Elyos and Asmodian souls to discover the secret of their immortality.

Dorakiki the Bold, who is excavating and stealing the Abyss Relics needed for the Scepter.

Flarestorm, whose furnace and energy is capable of melting down the relics to mold the Scepter.

Isbariya the Resolute, who holds the knowledge and magic needed to charge and wield the Scepter.

Stormwing, whose centuries of imprisoned rage can be harnessed to charge the evil Scepter indefinitely.
The foul magic of this Scepter has begun to saturate Beshmundir Temple; already it causes these foes to rise time and time again! Defeat them as many times as necessary to stop the ritual of the Scepter!
During The Spoils of War event, a gateway in the Abyss will take players to Beshmundir Temple. (Even if the fortresses are not owned!) Players who successfully defeat any combination of Macunbello, Ahbana, Dorakiki, Flarestorm (one person in your group must have a Flarestorm key!), Isbariya, and Stormwing 70 times will receive 20x Fine Medal Chests, that contain Mithril Medals or AP Relics! Defeating these bosses 100 times will reward 30x Fine Medal Chests! Players may receive only one of these rewards per character. Players have 2 weeks to rack up as many boss kills as possible!