Source: T3h P0w4rb00k for info, AionArmory for skill names in English
Look in the General Discussions Sticky for other class guides.
Greater CC Pots are these:
Greater Healing Potion - Items - Aion
Note, AionArmorys skill number values may be inaccurate.
PvP Chat Tab Radar:
Make sure you drag it out to an easily visible location.
This radar will let you know if any opposing faction members are within just outside of your visible range.
Also check skills used against you and your targets buff skills in one of the other sections.

Crystal of Life
: Recovers your Health by 5000. (randomly gathered from
Orichalcum - - Aion
)
Finally, The Assassin.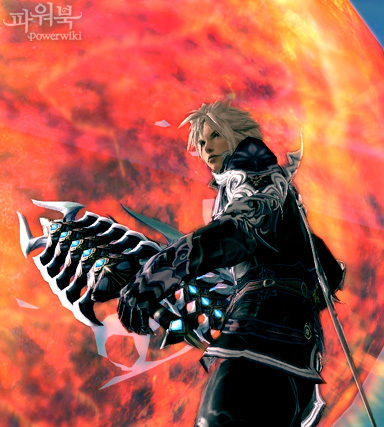 Using Advanced Hide ability and strong attack combos, they can move to the back of a target and quickly unload massive damage. They can end the battle before their opponents can react! But it is impossible to get to the top without effort and preparation.
For a class like the Assassin, you must understand your opponents and your own skills well. Maybe pro tips from pro players below can help?
Stigmas for Different Levels

Tips from Player ? 소녀, Server 브리트라, Lvl 35, Elyos

LvL 20: Ambush, Chain Pattern Engraving
LvL 30: Ambush, Quick Contract, Chain Pattern Engraving or Contract of Evasion
LvL 40: Ambush, Quick Contract, Throw Shuriken or Contract of Evasion, Shadow Walk
LvL 50: Ambush, Quick Contract, Contract of Evasion, Throw Shuriken, Shadow Walk


Shadow Walk (LvL 45 Stigma, 3 Min Recharge)
For 5 Min, you are put in Advanced Hide mode. While this skill is in effect, your speed decreases by 20%.
Cannot be used in battle
(Note the duration and the recharge ftw)
UI for PvP
Look at the PvP Tab configuration at top. It lets you detect enemies within 100m.
Preparation for PvP
Consumables you need for PvP are scrolls, recovery consumables, Kisks, etc.

Tips from Player ? Funky, Server 아스칼론, Lvl 50, Elyos

Many people arent using Shock Absorption scrolls. They are really useful.
While its in effect, it resists Gladiator Aerial Thrust, Templar Stunning Strike, and Assassin Ambush. Really useful if u know when to use it.


Tips from Player ? 소녀, Server 브리트라, Lvl 35, Elyos

Greater Flight and Movement Scrolls, Greater CC Pot, Best HP Pot, Best Mana Pot, various foods (dont use a ton of them) Kisk, Power Shards, Jellies (4000 DP) and if you can, Abyss remedies.
For me, I use Abyss remedies only in situations where I wont live even if I used my best HP Pots. ALSO, NEVER USE THAT DOT HEAL POT! Your location will be easily revealed by enemy PvP Chat Radar.

PS: He/she for got to include Wind Remedies, Abyss Wind Remedy if you can (Major wind Remedy + Lowest grade Abyss Wind Remedy does it, alternating between the two to avoid recharge)
Assassin vs Templar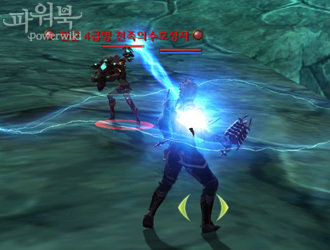 Templars are very tough to beat.
They possess the Stunning Strike which can draw you into their range. They also have Armor of Interception that can nullify your various magical attacks and Armor of Balance that resists your stuns, spins, and Aerial Thrust.
To kill them, you need to be able to time your attacks minding the recharge times of the three skills mentioned above.

Tips from Player ? HoneyS, Server 고르고스, Lvl 49, Elyos

They are the most annoying to catch to Assassins. While you are attacking, it will get annoying if they turn on any of these: Armor of Balance, Armor of Interception, Iron Skin.
Its one of these in a Templar vs Assassins: Templar turns on Armor of Balance, or Assassin wont let him.
Assassins have lots of stuns, but all useless if they turn on Armor of Balance.
Pattern Engraving and 2nd Beastly chain attack for 3 Patterns, then Aerial Thrust.
Why not 4 and 5 patterns and 3? Well, it increases the damage, but not the Accuracy of your Aerial Thrust. And you will need to put them into Aerial Thrust before they can react, so 3 is best.
Once they are in Aerial Thrust, move to the back while using Throw Shuriken, Swift Edge and Soul Slash. Once you are in the back, use Fall. Then use Follow Up Strike > Surprise Attack. Then use your stuns. Thats how you catch Templars.

PS: If you have enough ASPD, you can unload everything before using fall, and then Pattern chain > Explosion for a stronger and faster spike.

Tips from Player ? Die, Server 우투룸, Lvl 50, Asmodian

If they come running with Balance, Iron, Intercept, and Emp Lord on, there is no way.
Just get some distance and go into Hide.
Nowadays Templars use Steel Wall Defense I - Skills - Aion to resist Ambush. If you see that, get close to them and use Quick Contract and Focused Evasion. Then one of two things will happen. They will either turn on Armor of Balance or use Stunning Strike on you. If they use Stunning strike, use Whirlwind Slash and after 2 hits use Ambush and go from there.

PS: Obviously, if they use Armor of Balance, use a shock scroll and run around. If you want his AP, then wait until his armors go down and then attack. If you dont? just go into Hide.
Assassin vs Gladiator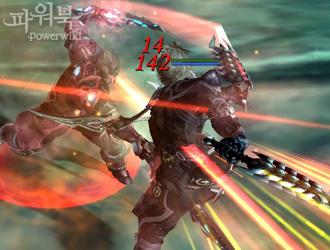 Gladiators can have Armor of Balance as well, so many suggested that you attack after its duration.
They have stronger attacks than Templars, so if you are not careful you may be owned, so caution!
But they do not have defensive skills other than Focused Block, so they are more vulnerable to your attacks than Templars are.

Tips from Player ? Die, Server 우투룸, Lvl 50, Asmodian

Avoid leeroying because of their Armor of Balance and Focused Block.
If they do not have Armor of Balance, turn on Quick Contract and Ambush > unload.
Nowadays there are some faster people who use Armor of Balance right on Quick Contract usage. If your damage is high, go in, but if you think not, then back off and wait for an opportunity.
If they turn on Focused Block, use a Bow to take it out.

PS: New update on Focused Block makes it parry 10 attacks.
Assassin vs Ranger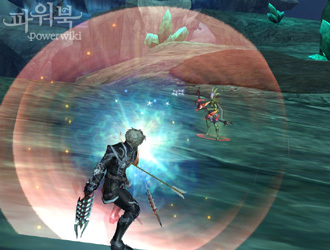 Since they are the same School of Scouts, they also possess Hide.
They can see through Hide, and so can we.
If you can get close using Advanced Hide, it wont be hard.

Tips from Player ? 암살신, Server 메스람타에다, Lvl 50, Asmodian

Attacking While in Hide
First off, you unload your usual chains. But, if your Ambush misses the stun, a lot of things can happen.
Unless the ranger is a complete noob, they wont use their Attack Arrow chain when jumped by others. They will look at their opponents buffs, then use Silence / Sleep Arrow / Snare to get some distance, then they use full attack buffs and unload their burst.
If the opponents level is higher than yours, use Follow Up Strike + Smash Behind I - Skills - Aion to start your chain.

Met Each Other Both not in Hide.
Get close as fast as possible and use Quick Contract. If the enemy is using Eye of Attack, Eye of Swiftness, and even Devotion, use Focused Evasion (instead of using Contract of Evasion). If the enemy uses their own Focused Evasion or Resolution of Resilience, use your Light/Dark signet explosion to quickly erase it, then use Ambush.
When the enemy turns on Eye of Attack and/or Swiftness then goes into Hide, many Assassins use Discerning Eye. But experienced rangers blast you while you are turning on Discerning Eye.
So instead of turning that on, go into Hide. The ones that get scared at Rangers.

Fighting their DP Transformation
If your Ambush or Spiral Slash I - Skills - Aion doesnt succeed stun, you are dead.

PS: Obviously you can mix up the strategy and use Discerning Eye and Quick Contract on a head on battle, since Discerning Eye lasts for a minute.
Assassin vs Assassin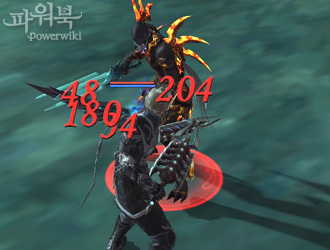 Since the attack patterns are same, when fighting an equally geared opponent, better control will win it.
Many Assassins nowadays are using high Magical Resistance settings, so when fighting such highly geared opponents, Whirlwind Slash will decide whether or not you lose.

Tips from Player ? Funky, Server 아스칼론, Lvl 50, Elyos

Many Assassins still use Ambush without checking for Contract of Evasion on enemy buffs. You must get out of this habit!
When enemy assassin gets close, you yourself need to turn on Contract of Evasion.
When you see the enemy with Contract of Evasion, quickly use two pattern explosions to erase it. Then use Ambush.
But then Elyos Assassins have Alert Posture (long recharge, avoids 2 magical attacks) so they are a little more advantaged.
But nowadays lots of Assassins have raised their Magical Resistance, so stuns dont go in a lot, its really a fight between controls.
But one skill goes right through Magical Resistance. That would be Whirlwind Slash. Use this well!
Usually when Ambush is recharging, assassins normally just run in with Focused Evasion and whirlwind slash on evasion right? But we are Assassins! We must play like one. We have to think ahead of the opponent.
If the opponent comes running with Focused Evasion on, hit them with a normal attack once. Or if you are a little farther, use a Bow. Then the enemy assassin will have their Whirlwind / Counterattack available, and they?ll come running to unload them. Right then, turn on ur Focused Block and use your own Whirlwind Slash. A counter attack to a counter attack.

PS: Asmodians have Raid Posture. This skill increases your Physical Attack by 100%. But in reality, its actually 100% of the base weapons damage, not including bonus.

Tips from Player ? 암살신, Server 메스람타에다, Lvl 50, Asmodian

Attacking while in Hide
Do not need Quick Contract, but is helpful.
Incase Ambush doesnt stun, its wise to use Contract of Evasion before spiking. Ambush > Pattern Engrave > Beastly Chain upto 3rd pattern > Aerial Thrust > unload.

Met Each Other Both not in Hide.
Contract of Evasion > Quick Contract as soon as possible. Save Focused Evasion.
If both Ambushes dont stun, then 90% it will depend on whos Whirlwind / Counterattack hits who first.
If the enemy uses Contract of Evasion, use Light/Dark Explosion + Exhaustive Burst Signet to erase it quickly, then hit Ambush before they can Focused Evasion or Alert Posture.

The famed Assassin Tournament
[ame="http://www.youtube.com/watch?v=mf9qmnee8l4"]YouTube - Aion KOR - Assassin Tournament[/ame]
Assassin vs Cleric
With Magical Resistance Clerics on rampage, many suggested that your magical attacks may be resisted a lot. Therefore, many suggested that if you do not kill them in one explosive burst, the fight may become very hard. Once the fight goes into long term Cleric starts taking lead, so it is best to make it short.

Tips from Player ? Die, Server 우투룸, Lvl 50, Asmodian

If you are fighting a highly magical resistant Cleric, put in Contract of Evasion and Quick Contract and keep pressuring with damage after Ambush and force him to not use Heals that require cast time. Thats about the only way u can fight them.
Save your CC Pot for their Restraint, and hit/stun them while predicting where they would go.

Assassin vs Chanter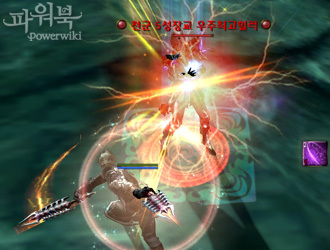 Some suggested that since Chanters start their attacks with Penetrating (Strike) Lock, use Focused Evasion to evade and go from there.
To deal with them properly, you need to read the opponents attack pattern and of course have a bit of PvP experience.

Tips from Player ? Die, Server 우투룸, Lvl 50, Asmodian

After Quick Contract, go in with Focused Evasion. Their first attack will be Penetrating Lock. Even if your Ambush missed the stun, if your Focused Evasion ate an attack, you should have your Whirlwind Slash available. However, since they have a stun resisting Mantra, if your stuns aren?t going in you need to pressure them down like Clerics.
Sometimes youll need luck on that Penetrating Lock not stunning you. Nowadays many die by Chanters 1 chain?

PS: Penetrating (Strike) Lock is a lvl 42 ranged 25m missile stun in Chanter skill line, their stun resist mantra is a Stigma called Enhancement Mantra.
Assassin vs Sorcerer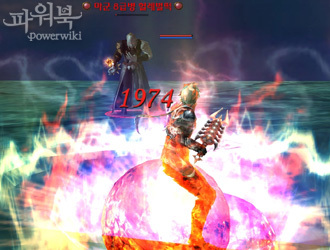 Even though their HP is low, they possess powerful attacks. So you will need good reactions when attacking them.
Use Contract of Evasion, Focused Evasion, and Alert Posture to evade their attacks.
If you miss the evasion timing, you might have to unfold your wings.

Tips from Player ? 소녀, Server 브리트라, Lvl 35, Elyos

Use Contract of Evasion + Devotion, then Ambush > unload your combos. Backstabs meh. Im not talking about a 1 on 1 so dont piss off Sorcs.
Sometimes Ambush misses the stun, and when you are restrained quickly use CC Pot to remove. Then when they use Sleep or Curse: Tree or Aerial Thrust, use Contract of Evasion or Focused Evasion.
Many uber pro Sorcerers cancel cast and fake your Evasion skills out, then use cheap DOT skills to erase your Evasion skills. So if you know it?s a famous or pro sorc, just know this may happen.


Tips from Player ? HoneyS, Server 고르고스, Lvl 49, Elyos

When up against Sorcerers, its best to go upto them in Hide then use Pattern Engraving first. If your first attack is Ambush, they may just use their Dimension Door to get away. At that distance, just CC Pot wont save you. So use Ambush after they?ve used Dimension Door. Then use Pattern Engraving 3rd > Throw Shuriken > Fall > Follow up Strike > Surprise Attack.
Remember that they have lots of high damaging skills, but their recharge is long as well. Use Evasion skills to avoid Aerial Thrust, DP Explosion, and Flames of Hell.

Assassin vs Spiritmaster
Even though Assassins have strong attacks, its very risky to attack Spiritmasters while their Stone Skin is in effect. If you don?t break through their Stone Skin and the Spiritmaster casts their Substitution skill, regardless of your movement speed it may result in death.

Tips from Player ? Die, Server 우투룸, Lvl 50, Asmodian

Many similarities to fighting Sorcerers. But against Spiritmasters, when they use their Substitution buff, its best to back off.
If you don?t notice their Substitution and keep hitting, youll get rolled by their transformation chains and see black and white.
Deal with Transformation curses with Evasion skills, and if you see their Substitution buff go up, back off and wait its duration

PS: Substitution transfers all the damage Spiritmaster receives onto their pets, very dangerous when fighting against them on Ground (In Abyss Air it has nearly zero effect, since it requires pet to be close by)
Dual Extendable Assassin owning 3 LvL 50s
[ame="http://www.youtube.com/watch?v=6xRZhQhK9-s"]YouTube - ????? 3:3 ???? ?? ??? : 8?? 4?? - GT(1?) VS GT(2?) #1[/ame]
Fun Ganking
[ame="http://www.youtube.com/watch?v=ttyXPD4DoV0"]YouTube - Aion - PvP ~ Dakota the Assassin (edit by Seyfried)[/ame]
[ame="http://www.youtube.com/watch?v=dXj9MroNlqQ"]YouTube - Aion Assassin Gameplay (Level 45)[/ame]
This post has been edited by Thats Too Bad: 25 August 2009 - 10:48 AM