Okay, just tried to log in and just found myself BANNED ?!
I recently made an alt, bought a couple of Lv.7 items and sent them to my new spiritmaster along with 4k kinah and i get friggin banned, WTF ?
This is way out of order, since when has it been against the rules to sent your own character some loot ?!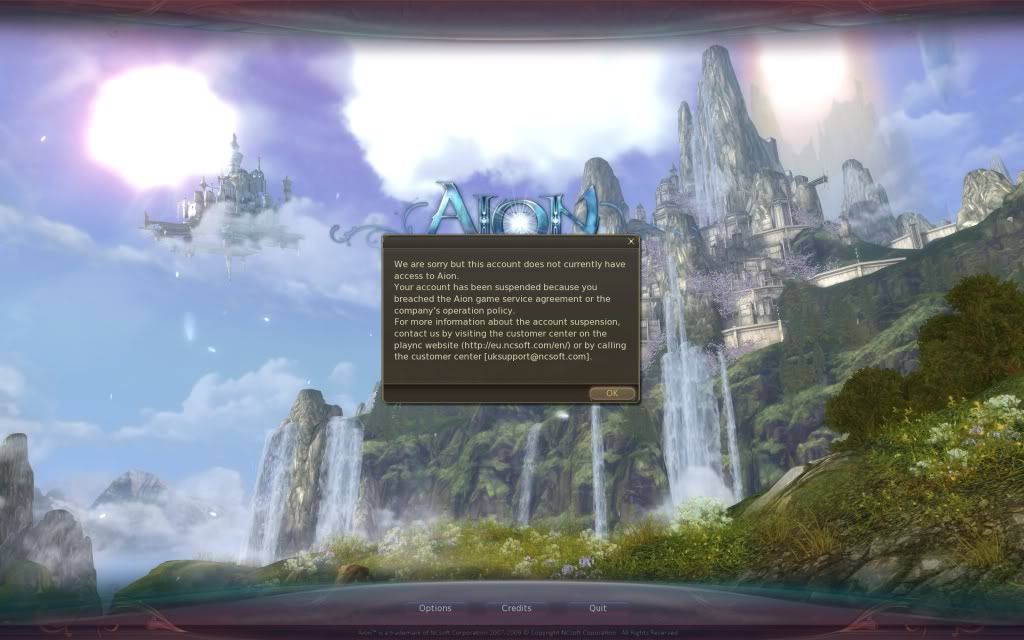 Like i know NCsoft are cracking down on gold sellers and bots, which is a good thing, but when that crosses over to banning innocent players then WHAT THE F*CK!!!