Figured I'd post my information regarding the locations/spawns of the Tears of Luck required for Persistance and Luck.
Supposedly there were/are two spots that spawned the tears at 100% rate, but I found this information to be false. All the tears that I found spawned randomly at the known location spots. I never had one spawn in the same spot two times in a row. Now the tears spawn at 11:00 pm game time until 1:00 am ( or less, I found a tear at 12:36, so I am guessing the spot I went after that just didn't spawn.
I used Aiondatabase for the known ( possible ) tear spots:
http://www.aiondatab...7/tears-of-luck
This is theo spot. You have to go through Calydon Village and be above the entrance to Marla Caves. Now I used this spot because you can change channels here. I've gotten a tear on both channels before. I then set my bind spot close to my other path.
Also I found that when one spawns it makes a noise. I've had them make a noise as well when they load on my screen. Though they don't always make the noise. ( Only heard it a couple times, it helped me look harder since I didn't want to look around for them too long. )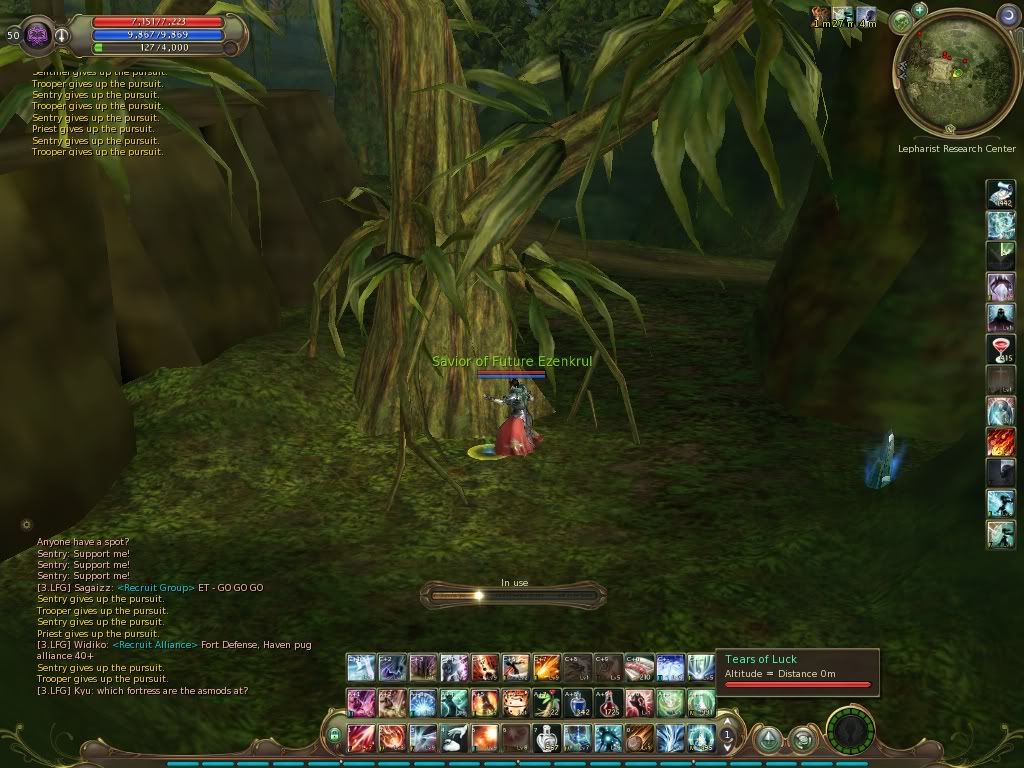 367.6911/294.2052/134 -- West of Lephar Center
602.3413/98.07581/313.572 -- West of Golden bough garrison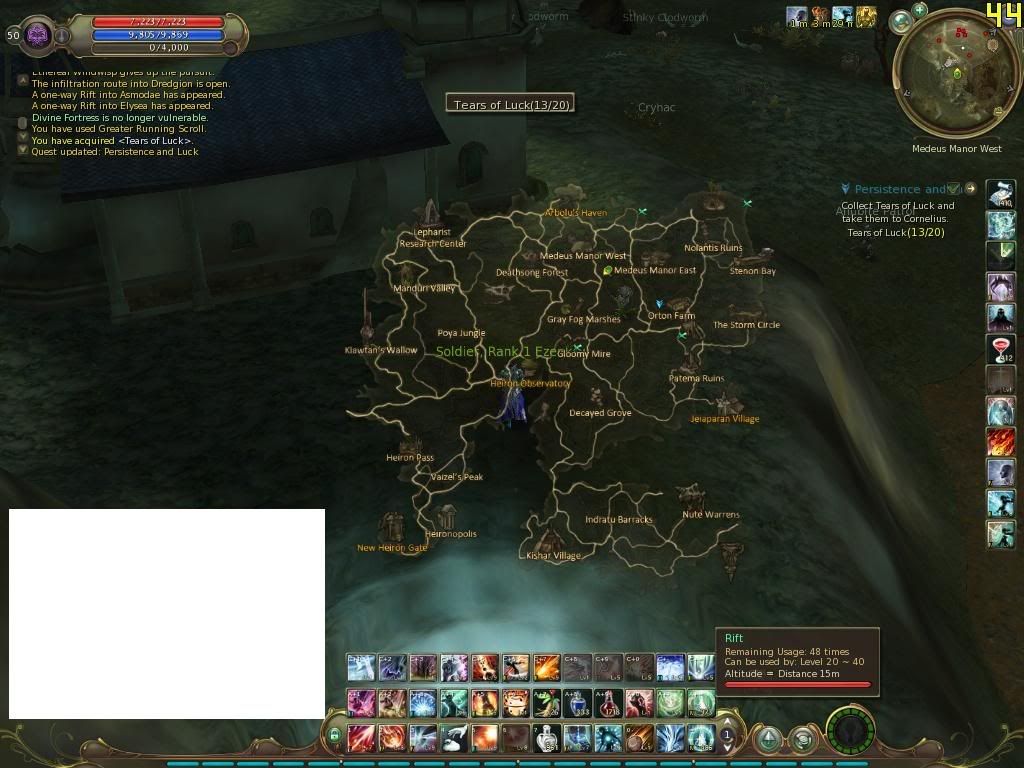 Those two pictures are the same, took a screenshot after I got the tear. Its the location West of Medeus Manor East.
1247.88/1641.68/109 -- Gloomy Mire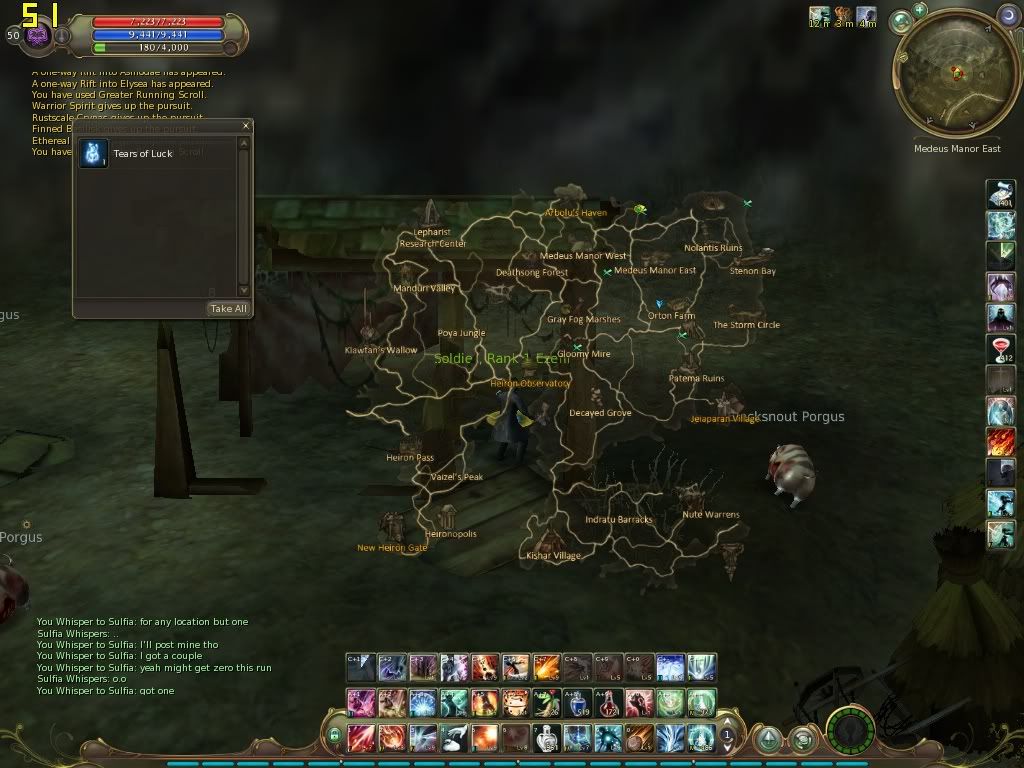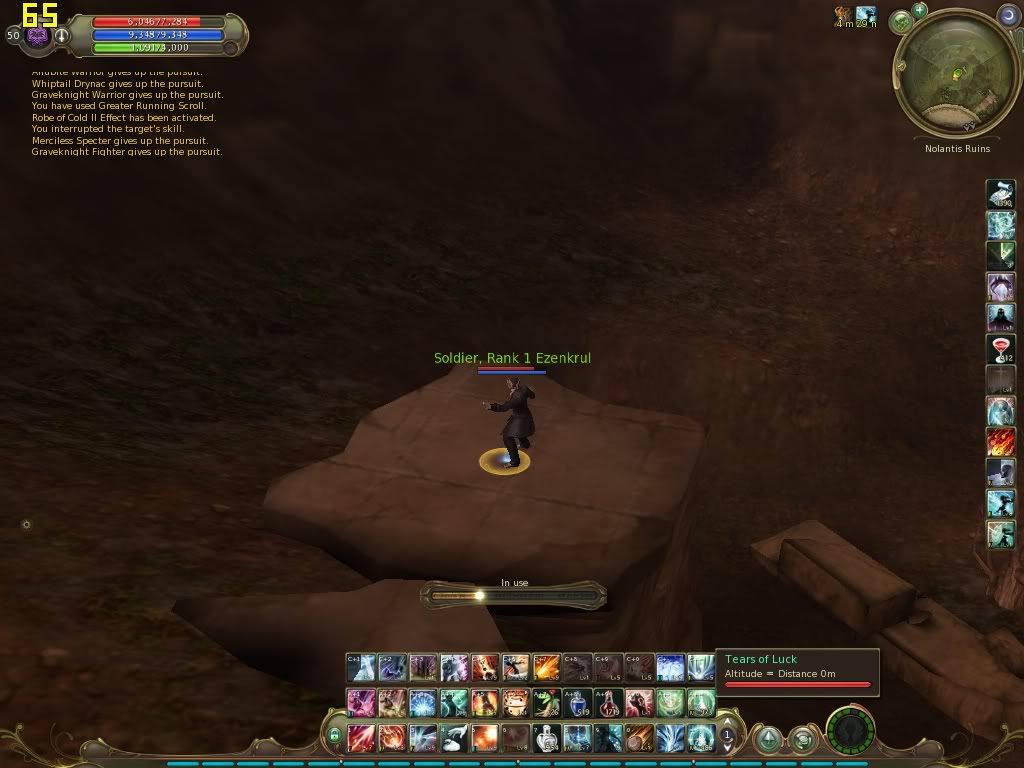 183.1932/2819.651/118 -- Far NE Heiron Corner -- Nolantis ruins
I hope this helps. If anyone else has more screenshots could you please send them to me or post them yourself to help out other players on this quest. Thanks.