For those who do not know, this is the Sirocco Mask unique hat.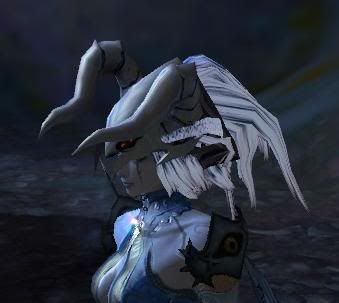 In this post I will explain to you how you, yes you, can get your hands on this beauty of a mask. But first, let me explain some things to you.
Treasure Boxes
There are four types of treasure boxes, you only need to know three of them. Each type (sans the fourth) respawns 50 minutes to an hour after you open/kill it. They can spawn any time during their 10 minute window.
Box 1:
Brown
Small, brown boxes are the most common box you will find. They carry some kinah, potions, and power shards.
Box 2:
Red
Red boxes are slightly larger than their lower quality brown, and also have better loot. These boxes have a chance of dropping green items, as well as more potions, power shards, and kinah than brown boxes. This type of box is a "rare" spawn, but you will see them pop up from time to time.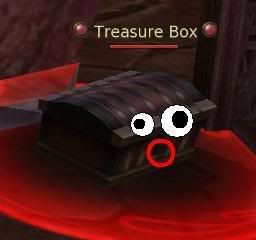 Box 3:
Gold
These giant gold boxes are the rarest you will ever find, but their drops more than make up for it. These boxes house gold, unique items, as well as a lot of power shards and potions. This is the box you want, but it will take patience and time for it to actually spawn for you.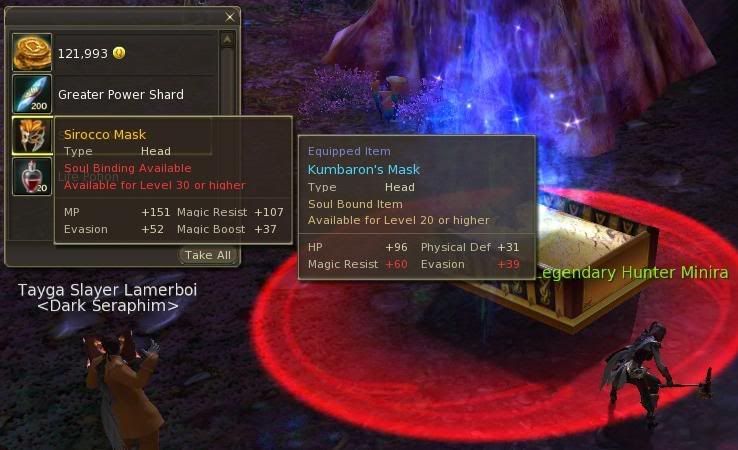 Now that you know how treasure boxes work, and the treasures they may hold, I will show you where Sirocco Mask is.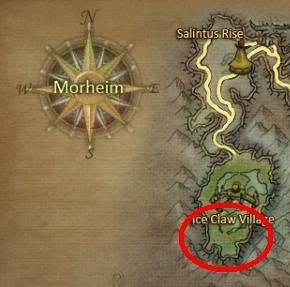 That's right. Ice claw, in morheim, by the lv30 elite mau. This treasure box is lv28, so if you are lv38 or above you are SoL, but I recommend using a lv40+ character to camp the boxes with, and then take your looting character to the box when it spawns.
Spawn point 1: Right by the tree to the west of chieftain. The statue to get behind the barrier is nearby, if you need more direction.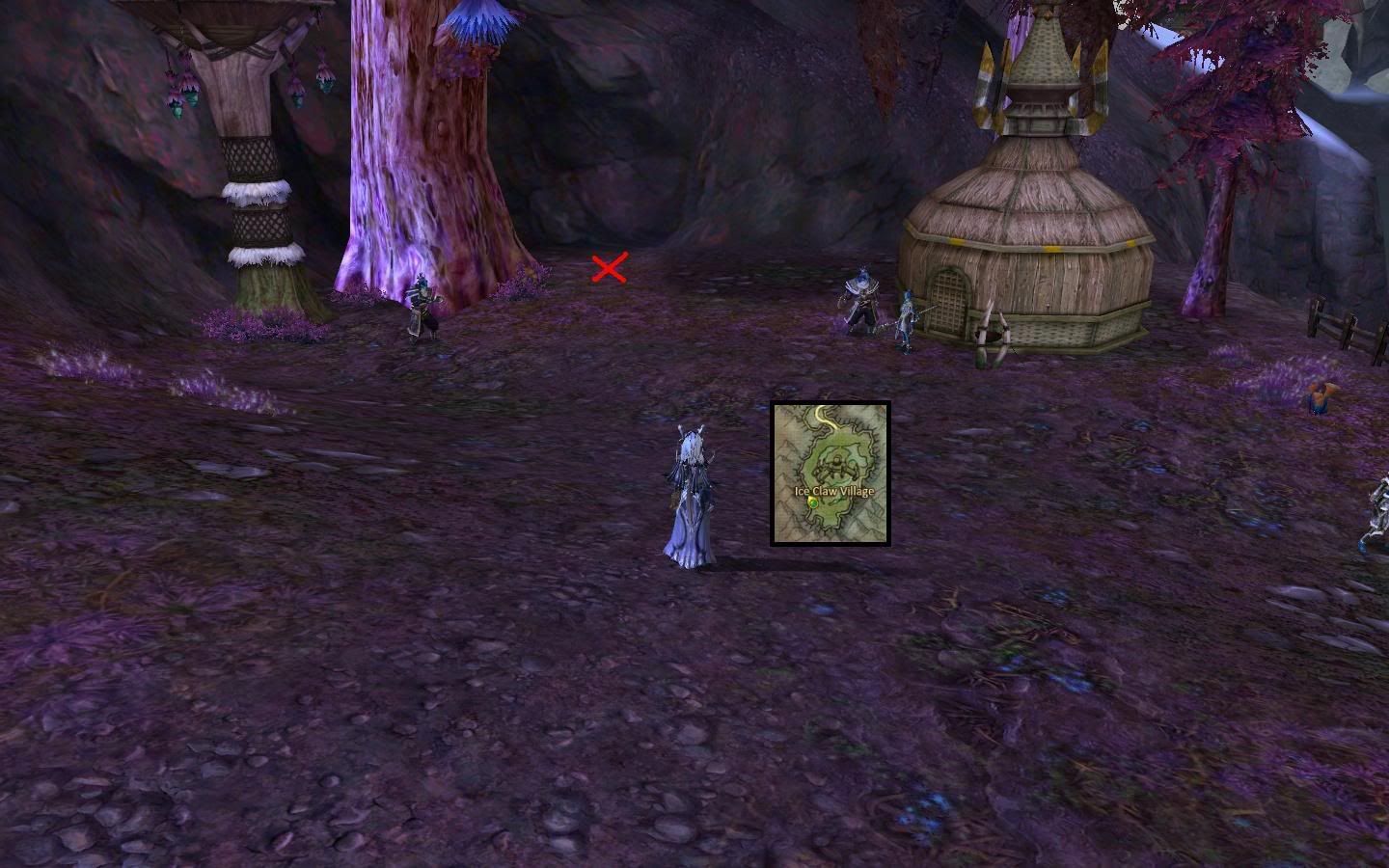 Spawn point 2: Between the tree and the chieftain hut.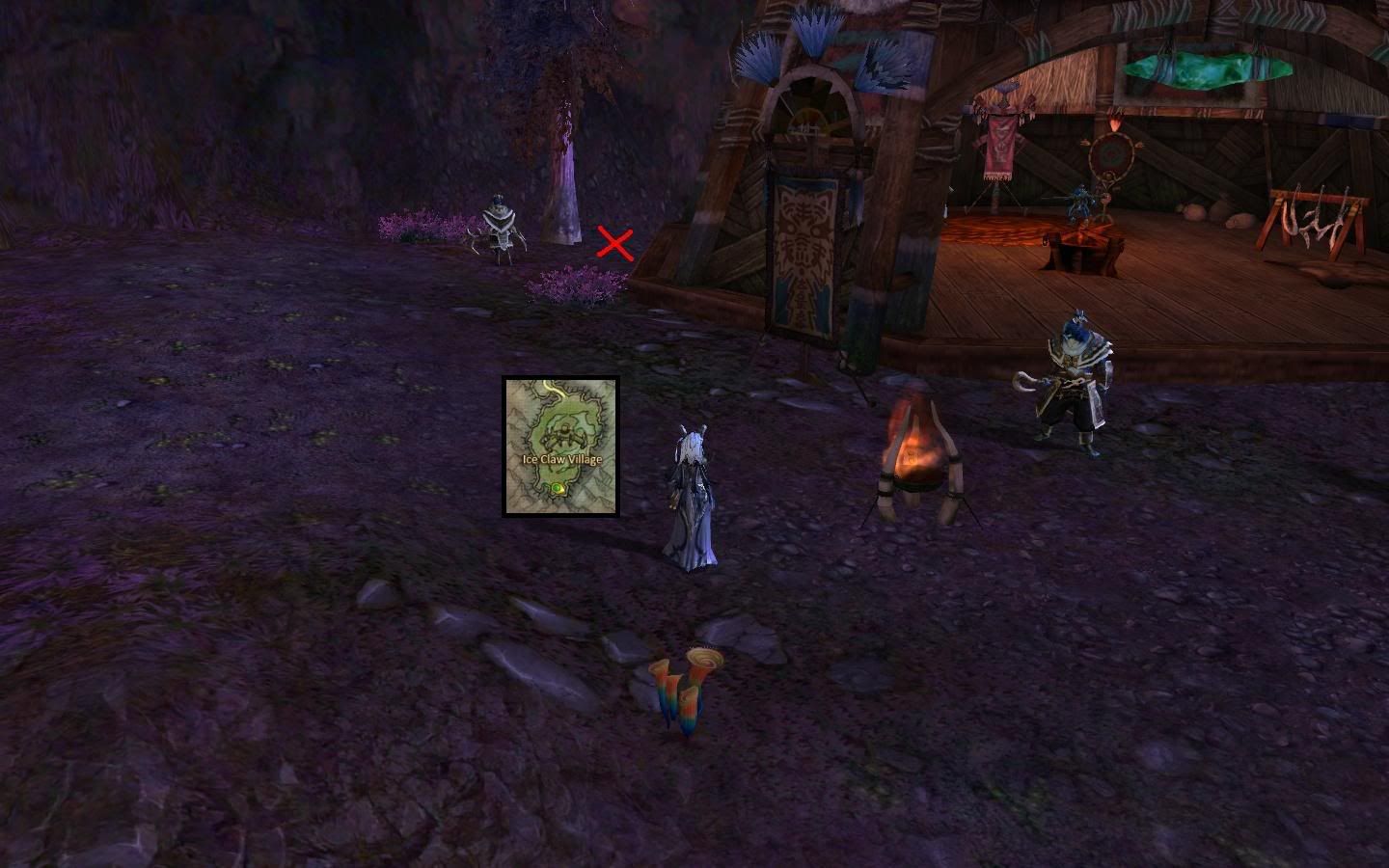 Spawn point 3: Behind the housing to the east of chieftain.
So, now that you know... Good luck! And happy hunting~
Please be warned, the mask is NOT a 100% drop rate from the gold box. If your character is higher level than the box then your drop rate will drop dramatically. I know how you guys will feel when you find a gold box, pop it, and find only kinah and shards inside. It has happened to me more than once when camping other things.
I will update pictures as I get them.
Edit: Updated treasure box respawn times. It is 50 to 60 minutes.